School Age Child Care

YMCA SCHOOL AGE CHILD CARE
Where children in grades K-8 engage, learn, and achieve
Our Y's School Age Care program extends your child's learning day in a fun and meaningful way! With a
focus on character development and healthy living, children experience academic, physical, and social activities, under the supervision of positive, caring role models. Parents enjoy peace of mind knowing their school-age children have safe, healthy options before and after school - right in their child's school.
Afterschool Programs provide academic intervention, healthy activities, and enrichment opportunities throughout the school year, boosting their grades and reducing their risk-taking behaviors.
Egg Harbor City School District (Spragg School)
Vineland Public Schools - Preschool Wrap Care Program
Daily activities include:

Homework Assistance
Literacy
Arts and Crafts
STEM Education and Projects
Sports and Group Games
Healthy U (Catch) – click the logo below for more information!
HEPA (Healthy Eating and Physical Activity Standards) – an initiative that fosters the best possibly nutrition and physical activity outcomes for K-12 Before and After Care participants
Achievement Gap – a balanced program that is designed to support academic and physical development, and also build social and emotional competencies for children living in low-income communities.

Program times vary depending on school site – click the links above to find out more information!
Three easy registration options:

Stop at the Y to register your children
Mail your registration packets with attention to the Before and After Care program
Fax documents to (856)696-0121 and pay by phone at (856)691-0030

Convenient payment options, such as via phone, mail, or in person at the Y. Monthly draft options are also available. Please note all payments are due by the 20th of each month for the upcoming month.
Third party assistance and state subsidies are accepted
YMCA membership is required for all Before and After Care participants – please see Member Services for more information!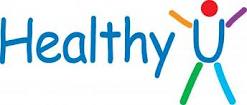 Contact Information
For more information on registration or payments, contact the Member Service Desk at 856-691-0030
School Age Child Care Director - Ashley Parent, aparent@ccaymca.org or 856-691-0030 ext. 133 (East Vineland Schools and Atlantic County) and Vanita Moses (Vineland Schools), vmoses@ccaymca.org or 856-691-0030 ext 132.