Registration is open for the 2021-2022 school year. Registration is now online! Please click here to register!

The Cumberland Cape Atlantic YMCA offers a FREE district-funded educational preschool program to 3 and 4 year old Vineland residents in collaboration between the Vineland School District and the NJ Department of Edu
cation. This program provides six hours (9:30am to 3:30pm) of developmentally appropriate curriculum. Registration for this program is through the Vineland School District Registration Office. For more information about our program, staff, and curriculum, click the image below.
Meet Our Faculty! - Click here to meet our amazing faculty and staff.
Healthy U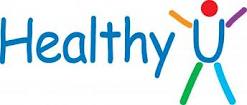 The Y's Healthy Y program, sponsored by the Horizon Foundation, uses the CATCH (Coordinated Approach to Child Health) curriculum in the preschool, afterschool, and elementary school settings. The program promotes nutrition education, noncompetitive physical education, improves self-esteem and strong involvement. CATCH is an evidence-based and award winning curriculum that was created in 1992 by national education and child health experts.
Learn more about the importance of Preschool by clicking HERE
Parent Testimonial:
"My daughter attended the YMCA preschool and I have to say that the staff, teachers, assistants...everyone there is wonderful. From all of the activities for the children and also the families, to the one on one interaction with the teachers. This is definitely one of the best preschools in the Vineland/Cumberland County area. Last year was our final year with them but I have to say when it's time for my youngest to go to preschool, I'm going to do everything I can to have her at the YMCA!!"
CURRICULUM
At The YMCA, we follow the HighScope curriculum. The HighScope curriculum is hands-on and allows the teacher to set up a planned routine and children to play independently through different interest centers. This framework allows children to make choices and solve problems with the guidance of the teachers. It also allows the teachers to build lesson plans around the children's interests. Please read more about the highlights of the HighScope curriculum below.
Adult-Child Interaction
Teachers act as partners, working alongside children and communicating with them both verbally and nonverbally to encourage learning. Key strategies for adult-child interactions are sharing control with children, communicating as a partner with children, scaffolding children's play, using encouragement instead of praise, and taking a problem-solving approach to supporting children in resolving conflicts.
Learning Environment
To create a predictable and active learning environment, teachers arrange and equip the classroom with diverse, open-ended materials that reflect children's home, culture, and language. The room is organized and labeled to promote independence and encourage children to carry out their intentions.
Daily Routine
A consistent framework for the day provides a balanced variety of experiences and learning opportunities. Children engage in both individual and social play, participate in small- and large-group activities, assist with cleanup, socialize during meals, develop self-care skills, and exercise their small and large muscles. The most important segment of the daily routine is the plan-do-review sequence, in which children make decisions about what they will do, carry out their ideas, and reflect upon their activities with adults and other children. These higher-level thinking skills are linked to the development of executive functions, which are needed to be successful in school and life.
Assessment
Ongoing child assessment is also an underlying component of the HighScope Curriculum. Objective anecdotal observations of children collected throughout children's natural play allow teachers to assess child progress and plan meaningful learning experiences.
"Let's Move" Provider Grow NJ Kids Participant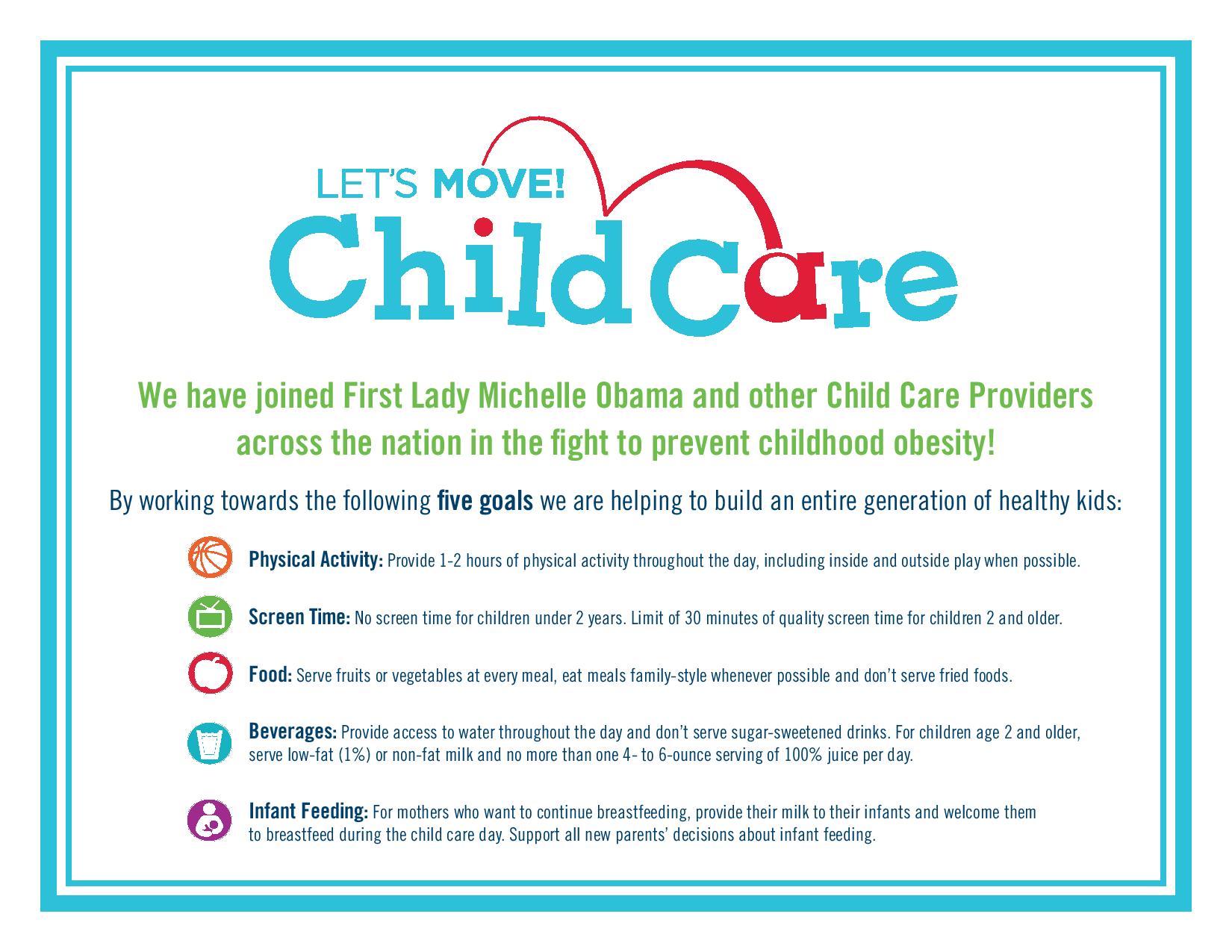 Partners: