Group Exercise
Our Y offers classes for all ages, all levels, and all interests. From low-impact exercise, stretching and strength training to indoor cycling, water exercise, and yoga, you'll find a group class that's fun, supportive and keeps you moving.
MEMEBER BENEFIT ALERT! ALL Group Exercise classes are included with your Facility Membership this session - you don't pay at all! Please be sure to register for the classes you will be taking consistently to ensure we are maintaining proper class ratios - we thank you in advance for your cooperation!
Our Outdoor Group Fitness Classes are up and running! Registration is open! Give us a call or stop in to register, check out our hours here.
Click here to read about what to expect when participating in group exercise classes this summer.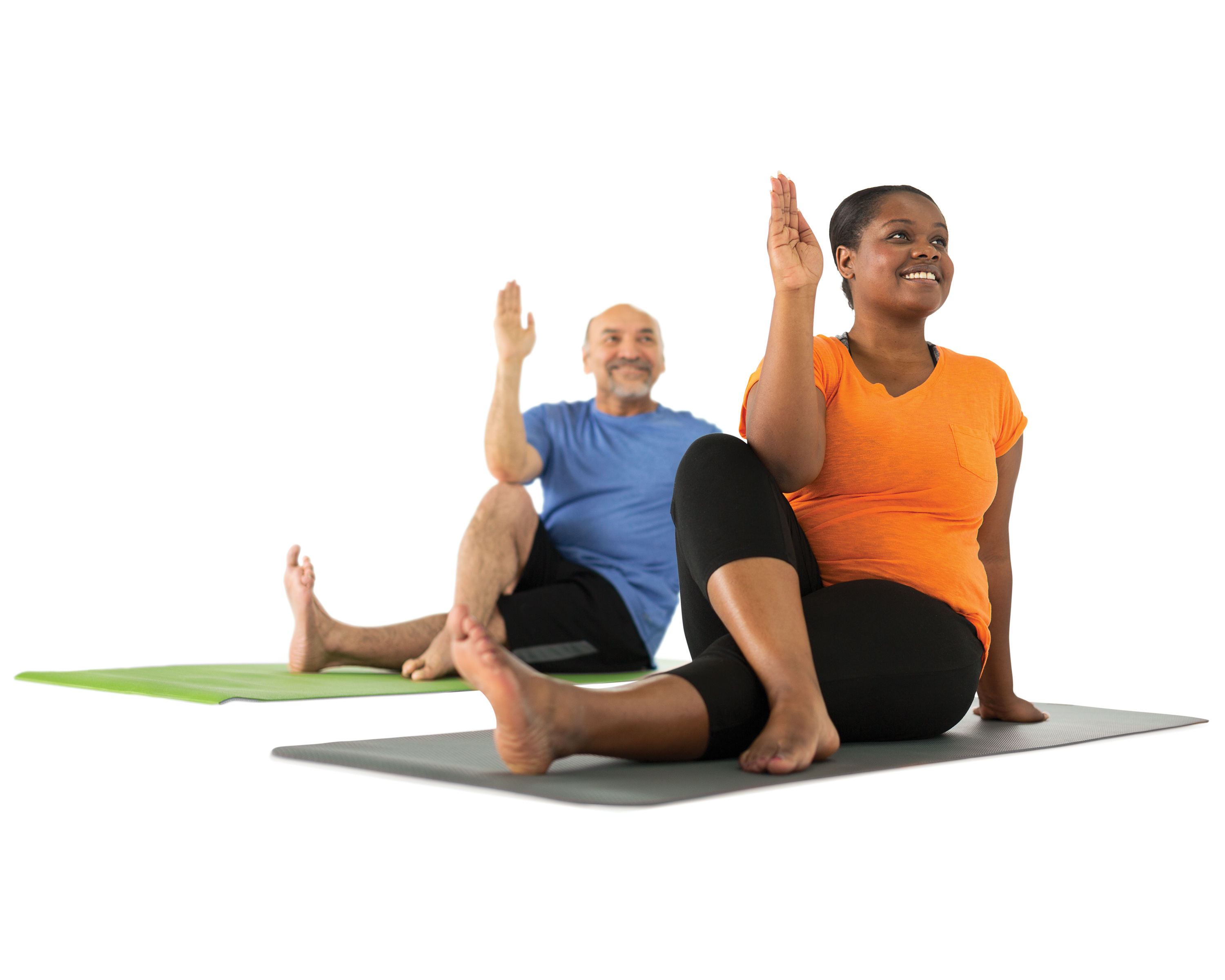 "Land" Group Exercise Classes
These classes include Yoga, Y Muscle Max, Kickboxing, and Strength Train Together. Our STT class offers a high-rep weight training workout using an adjustable barbell, weight plates and body weight; combining squats, lunges, presses and curls with functional integrated exercises. Click the image to the right to see a class schedule.

Interested in Water Group Exercise Classes Interested in Personal Training?
Click the image below for more information! Click the image below for more information!