Published: February 21, 2022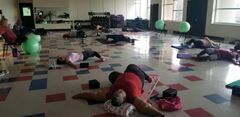 In observance of that special day, the Cumberland Cape Atlantic YMCA recently hosted two special Valentine's Yoga classes. These were offered as a social and a fitness experience. Over thirty people participated, and they gave the program glowing reviews. Proceeds will directly benefit Yoga classes at the Y.
In addition to the Yoga, participants enjoyed a variety of teas, a basket raffle, and door prizes – as well as a chance to safely socialize. They represented advanced Yoga skills, beginners, and chair Yoga enthusiasts. Their ages also spanned a wide range.
The celebration was organized by Pam Heaton, the Y's Healthy Living and Signature Programs coordinator. She explained, "People loved the idea of bringing so many individuals together. We wanted everyone to feel relaxed and comfortable, and they said they did. We all had a lot of fun!"
The YMCA regularly offers five or more styles of Yoga throughout the year, including live and virtual classes. For more information, please call Heaton at (856)691-0030, extension 114.
#1 Maria Ledezma and Samantha Manfredo, of Vineland, strike a seated pose at the YMCA's Valentine's Yoga class.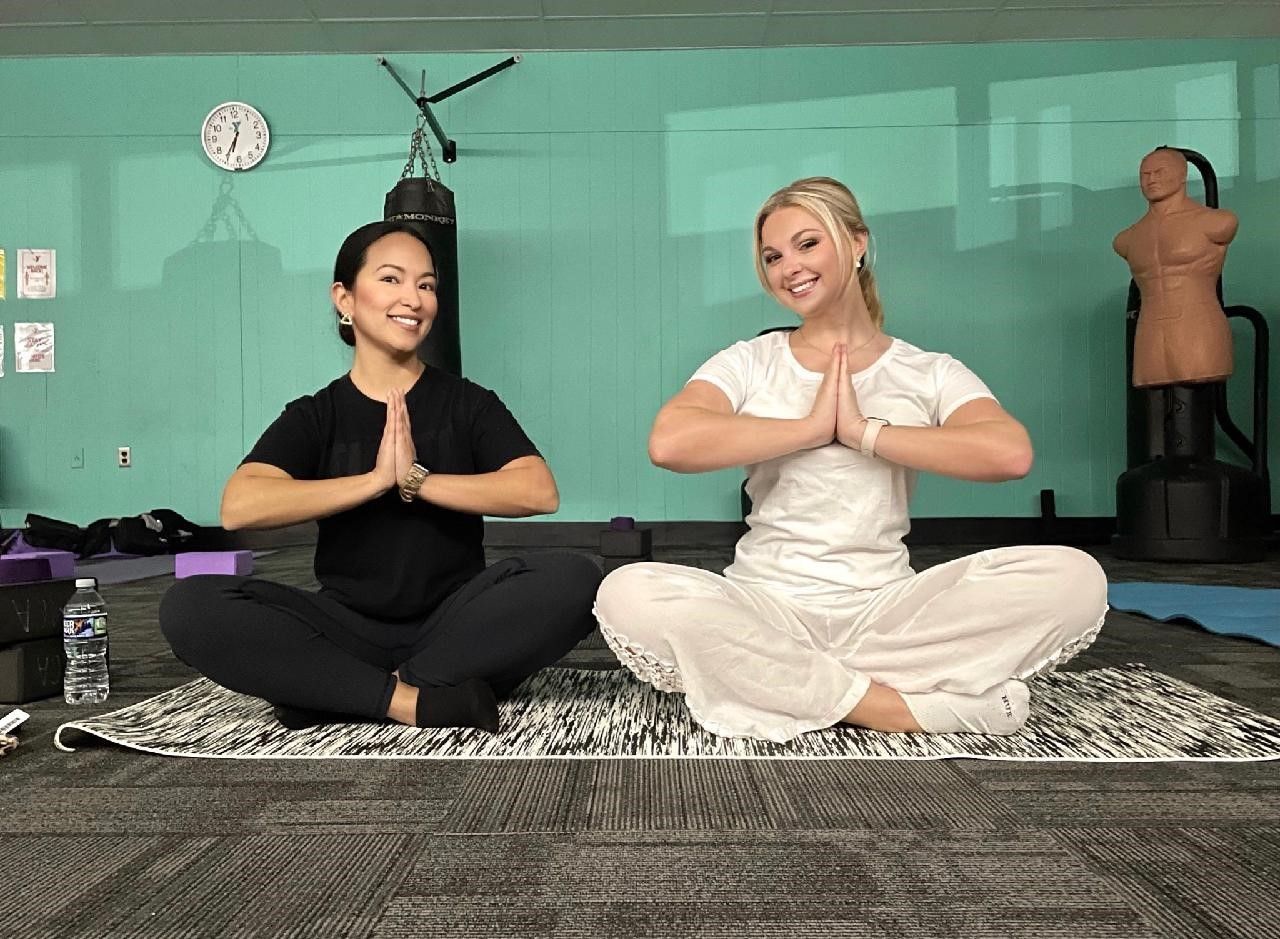 #2 A group of Yoga enthusiasts at the YMCA's Valentine's Yoga class enjoying a two knee stretch, which often helps to relieve back discomfort.