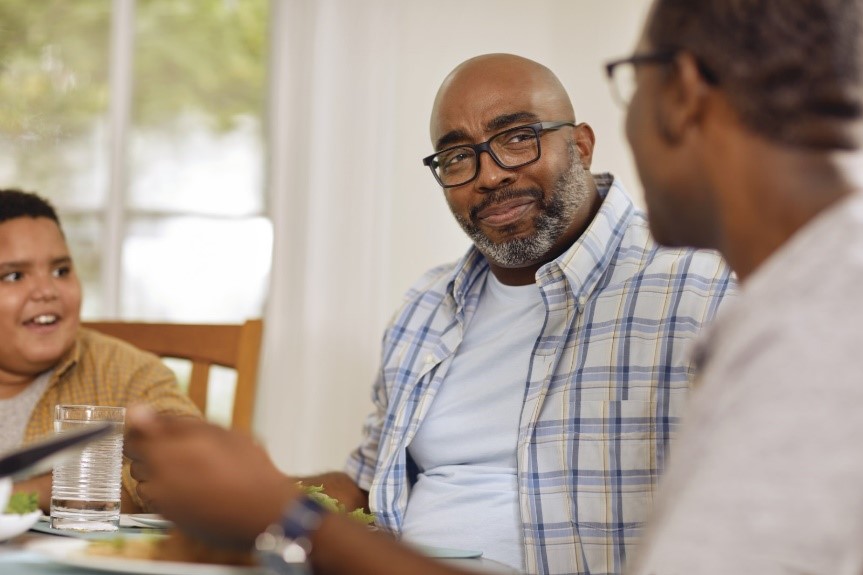 As part of our commitment to strengthening our community, the Cumberland Cape Atlantic YMCA is proud to help connect our neighbors in Cumberland, Cape & Atlantic Counties to the New Jersey Supplemental Nutrition Assistance Program (NJ SNAP).
Individuals and families in need of food assistance to help make ends meet can find support right here at the Y.
We've been named a "SNAP Navigator" by the New Jersey Department of Human Services (NJDHS) and our team can answer your questions about eligibility and screening, and help you apply for New Jersey SNAP benefits.
This free and confidential program support is generously funded by NJDHS.
About NJ SNAP
NJ SNAP is a nutrition assistance program to help individuals and families with low incomes buy the groceries they need to eat healthy with a benefits card accepted in most food retail stores and some farmers markets.
Eligibility is determined by several factors, such as income and resources.
Click to see who's eligible for SNAP Benefits.
Find Income Guidelines Here
What You'll Need to Apply for SNAP Benefits
Identification (for everyone in the household, such as driver's license, birth certificate, government ID).

Social Security Numbers (for everyone in the household).

Phone and Utility bills (gas, electric, oil, water).

Housing Costs (rent receipt/agreement, mortgage statement and/or tax bill).

Proof of Income (for everyone in the household, such as pay stubs, employer letter, tax records).

Proof of Resources (bank statements)

Medical Expenses (if 60 or older and/or disabled).

Child and Adult Care Expenses
How to Get Help
If you or someone you know is interested in learning more about SNAP, eligibility, or need help with applying, contact our SNAP outreach team: support@ccaymca.org |(856) 691-0030
For a full list of SNAP Navigators by county, visit NJSNAP.gov.
Helpful Resources
NJ SNAP Information Fliers