Published: February 23, 2023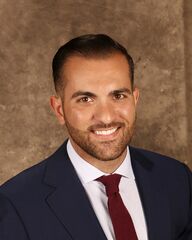 Nicholas Fiocchi has recently been named to the Board of the Cumberland Cape Atlantic YMCA. Board chair Kathy Farinaccio announced this at last month's regular meeting of the group, where Fiocchi's name was warmly accepted.
He said, "I am dedicated to this area and to working make it better. I hope that my association with the YMCA will help to further that goal."
Farinaccio praised Fiocchi for his business experience and community connections. She said, "Nick will be a real asset to our Board, and we all look forward to serving with him at the Y."
YMCA CEO George Steinbronn, Jr. added, "Nick is well known to the greater Vineland community. His enthusiasm and expertise will be beneficial for our organization."
Fiocchi is the CEO and cofounder of All Key Solutions, a business that supports customers in forty states throughout the US. He is also a member and cofounder of the Beyond Real Estate Group. Both enterprises are located in Vineland.
A graduate of Saint Augustine Prep School, Fiocchi is a graduate of Immaculata University and has attended Rutgers University.
His additional experiences include involvement with the Builders League of South Jersey, the Vineland Revolving Loan Fund, the CEO Group, the Rotary Club of Tri-County, and the Vineland Housing Authority. He is also an elected member of the Vineland Board of Education.
Fiocchi's weekly routine additionally includes regular fitness time at the YMCA, where he is a member. Fiocchi noted, "I have been a Y member for approximately five years, and I have found a great atmosphere there. It's always immaculate, and the staff are so nice and helpful all the time."
The new Board member and his wife, Olga, reside in Vineland.